[ad_1]

Mitsubishi will have an electrified version of its next-generation Triton on sale by the end of the decade, but if you've been hoping for something akin to Ford's F-150 Lightning or Tesla's Cybertruck, except, you know, smart and Japanese, maybe temper your excitement just a little: a Mitsubishi battery car will most likely be a PHEV rather than a full electric vehicle.
According to Mitsubishi CEO Takashi Shirakawa, it probably won't be available immediately after the new Triton's launch, as Mitsubishi's new ute is set to land locally in early 2024 after a global launch sometime in the middle of next year.
"We are trying to introduce electrification [Triton] application in the 2020 period, not after 2030," Shirakawa told Carsguide. "We are trying, but we don't know if it will happen or not – it all depends on whether we can reduce the cost.
Learn more about Triton
"We're thinking about what's better: hybrid, plug-in hybrid or pure electric, and we have those products in prototypes and we're comparing them, but our headache is always, always cost."
Mitsubishi has committed to having at least one electrified option for each of its models by the end of this decade, which means an electrified Triton is definitely in the product pipeline.
However, the news that the Ute's configuration – be it conventional hybrid, plug-in hybrid (PHEV) or pure electric (EV) – is yet to be determined means that it will likely arrive in showrooms at least three years .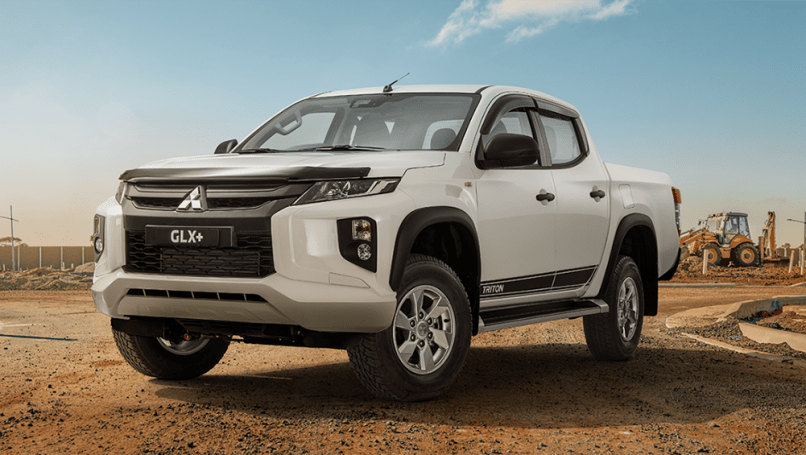 Mitsubishi will go on sale with an electrified version of the next-generation Triton before the end of the decade.
There are signs that the EV Triton, which could compete with LDV's upcoming eT60 electric car, is unlikely to make it – it doesn't fit well with Mitsubishi's own plan to reduce carbon emissions (thanks to the high cost of CO2 to produce a large enough battery) and , will probably not be able to provide the flexibility and range that buyers in this segment demand.
"It [an electrified powertrain] is already developing Triton and Pajero Sport products, but in terms of reducing CO2 emissions, battery electric is not a good answer," said Shirakawa.
But beyond the potential to lower running costs and carbon emissions associated with driving, the electrified Triton also opens up some interesting possibilities for the next-generation Triton's powertrain, with the Mitsubishi Outlander PHEV's S-AWC torque vectoring technology possibly being adapted to the gifts . Triton with better on-road and off-road handling.
"Electrification offers customers advantages such as maneuvering in difficult conditions – electrification can provide additional driving capabilities [capabilities]" Shirakawa said.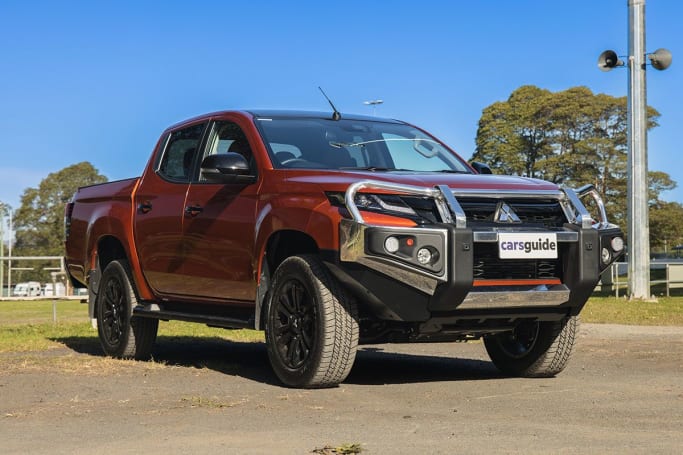 The configuration of the new car – conventional hybrid, plug-in hybrid (PHEV) or pure electric (EV) – is yet to be determined.
"So we're thinking about how to make electrified large vehicles, but that's still in the development stage."
Another trick of the Outlander PHEV that would serve well with the new Triton is its ability to offload power from its 20kWh battery pack, allowing industrialists, farmers and outdoor enthusiasts to keep appliances charged while away from home, or even supply electricity on the house in the event of a power outage.
For now, though, that's just speculation — until Shirakawa and his team finish developing the electron-eating Triton, Mitsubishi's new ute will be running on conventional internal combustion engines for some time to come.
[ad_2]

Source link