[ad_1]

Petrol and diesel cars will be banned in the ACT and several European countries by 2035, but don't expect electric cars to take over the world by then.
There's no arguing that the automotive world is moving toward an electric future, but just how soon we'll all be driving battery-powered cars is open to debate. One of Ford's most senior global engineers and the man responsible for internal combustion engine (ICE) models believes many countries, including Australia, will switch much more slowly than many expect.
Despite the Blue Oval's successful EV push with the Mustang Mach-E, F-150 Lightning and E-Transit, which sold out in the U.S., other markets have been much slower to adopt EVs, according to Trevor Worthington, Ford's vice president of ICE product programs.
Learn more about electric cars
He said it was vital for a brand like Ford to continue investing in electric vehicles, as they are now more profitable than electric vehicles and pay for investment in new technologies and models.
"We want to develop EVs and ICEs," Mr Worthington said. "There will be a need for ICE business in the future. We need ICE cars because our customers want them, and our job is to make sure that we do them really, really well, so that we get the revenue, we get the volume that we need, but we also… other opportunities must be sought because there are unmet needs.
"If you're going to spend the $50 billion on electric cars that we plan to spend, it's not going to be done with a credit card. This is the result of really solid plans to generate revenue and generate cash to enable the transition for all companies."
While a ban on the sale of new ICE-powered cars for just over 12 years may seem like a reasonable goal in many countries, particularly countries like Norway, which have been promoting electric cars for more than a decade, Australia is still lagging behind.
In Australia, sales of electric vehicles have more than doubled in the past two years, but still represent only about three percent of the total market. Despite government incentives for electric cars, the majority of the market still prefers petrol and diesel cars, and Mr Worthington said it was vital for Ford to meet those demands.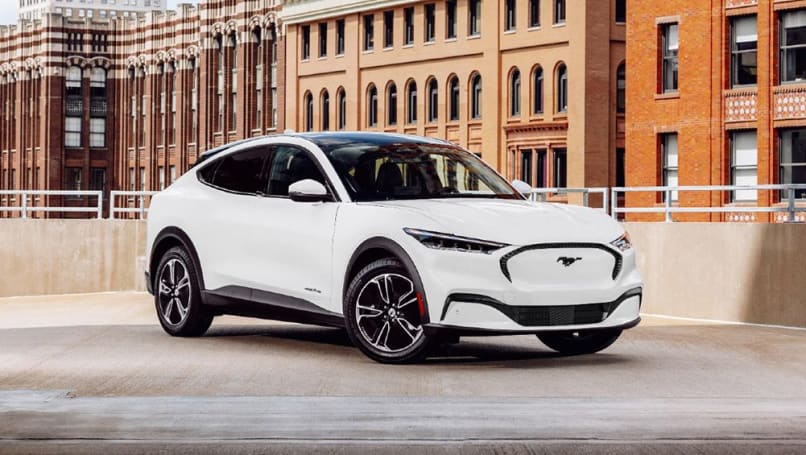 Australia has been much slower to adopt electric vehicles than other parts of the world.
He was hesitant to put an end date for ICE-powered cars, but noted that they are likely to be popular in markets such as Australia after 2040.
"If you look at the markets that are probably moving the fastest towards electrification, China and Europe, maybe the US is moving a bit slower," Mr Worthington explained. "If you look at the market outside of those three, the rest of the world, maybe 50 percent of the ICE cars that we sell in 2027, 2028 will come from those other markets.
"It is probably inevitable that more and more countries will approach the deadline. But again, if you look at China, you look at Europe, and then you look at the US, outside of those three markets, ICE is going to be around, I think, a lot longer than those markets.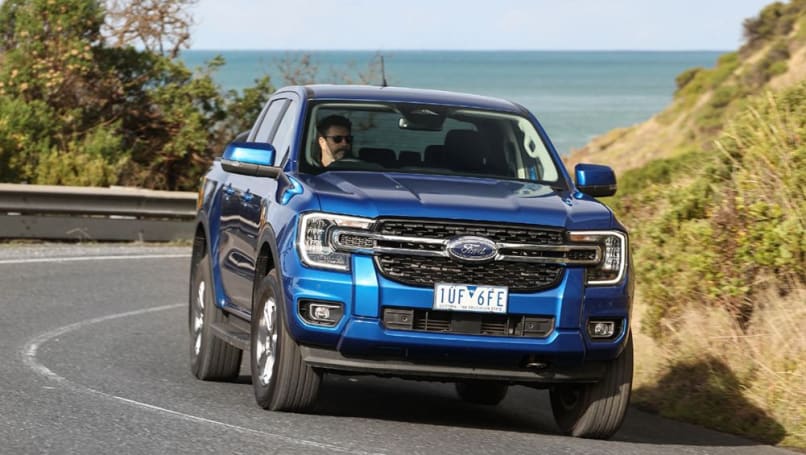 Although the future seems to be electric, there is still demand for cars with petrol and diesel engines.
"I expect that in 2035, 2040, there will still be many markets selling internal combustion engines."
The lack of incentives and infrastructure for EVs in markets such as Australia is one reason why the transition is taking longer, but Mr Worthington pointed to current demand for the new Ranger and Everest models as a sign that the local market is still there. models with gasoline and diesel engines prevail.
[ad_2]

Source link