[ad_1]

Ayub Bachchu. Photo: Shahriar Kabir Himel
">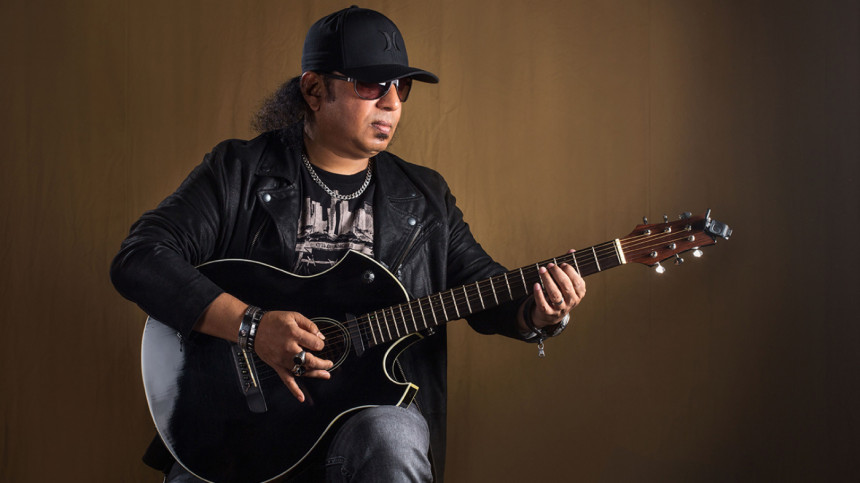 Ayub Bachchu. Photo: Shahriar Kabir Himel
October 18, 2018 was the day Bangladesh lost one of its brightest stars. Legendary rock star Ayub Bachchu passed away on this day.
In his memory, a special program was organized at a convention center in Moghbazar yesterday. The event was organized by Chittagong Musicians Club, Dhaka.
For all the latest news, follow Daily Star's Google News Channel.
After Quran recitation in the afternoon, a discussion session was held on the life and career of Ayub Bachchu in the evening. Kumar Biswajit; Perth Barua of Souls; Renaissance Naqib Khan; Fouad Nasser Babu of Feedback; Labu Rahman; Bangladesh Musical Bands Association (Bamba) President Hamin Ahmed; Syed Shahid of Durbin and other famous artists were present in this discussion.
Partha Barua announced the special award made in memory of Ayub Bachchu at the event. Chittagong Musicians Club's current president Syed Shahid said, "The Rupali Guitar Award will be given every year from now on in memory of Ayub Bachchu. Details about the award will be released in a few days. We believe this award will help inspire musicians all over Bangladesh."
Chittagong Musicians Club's current general secretary and LRB manager Shamim Ahmed said, "Ayub Bachchu, son of Chittagong, is an indelible name in the history of music in Bangladesh. Through this award, he will live forever."
[ad_2]

Source link